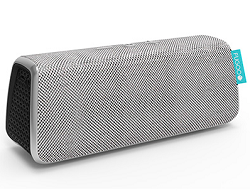 We are living in an increasingly mobile world. We can't rely on big stereo systems with their hefty speakers and dearth of cords. Instead we are looking at smaller, more powerful units, that can connect with our devices in a wireless fashion. Imagine being at a house party and letting any of your friends tap into the music simply by accessing the network! The possibilities are endless and entertaining. That is where Bluetooth comes into play. As one of the pioneers in wireless technology, Bluetooth sets the standard for what to expect in the world of wireless sound.

There are a ton of options for different Bluetooth compatible speakers out there, so let's take a look at a pair of the best possible options on the market. Liven up your music scene with one of these speakers today!

What is the best speaker available?
While the technology world seems to always be churning out the 'next big thing', speakers seem to be actually getting better without blowing up the bank. There are many great options on the market and no two stand further above the rest than the Marshall Stanmore and the Bose SoundLink.

The Marshall Stqanmore clocks in at around $400, so it is no entry level speaker. It looks like one of the classic "Marshall" guitar amps but sounds clear and vibrant. There is a responsive bass tone to it and a sleek retro feel all over the device.

Bose has always been at the forefront of audio entertainment. Their speakers are the top of the line. The SoundLink Bluetooth Speaker III is only $300 and offers the kind of portability you would expect from a Bose Bluetooth device.
For more information please visit us at best Bluetooth speaker.